History of the Chase Youth Commission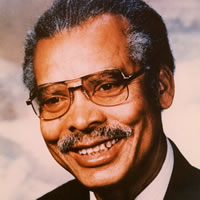 If ever there was a champion of youth in the Spokane community, it was Jim Chase.  A Mayor of Spokane, he brought a city government integrity, leadership and responsiveness.  He was a vocal supporter of establishing a City Youth Department and a citizen body who would provide a voice for youth within local government.  In 1986 Mayor Chase's vision was realized with the formation of the Chase Youth Commission (CYC).  As a municipal body, the Commission began working to build and leverage resources, empower young people, and seek solutions to youth problems.
In 1998, the Commission became a joint City/County agency, consisting of ten youth citizens living both inside and outside Spokane city limits.  Through this expansion, the Commission was able to provide regional solutions, provide empowering leadership opportunities to young people throughout the County.  To this day, the Chase Youth Commission remains one of the most well-developed, successful organizations of its kind in the country.  For their 29 year investment in the Chase Youth Commission, the citizens of Spokane County have gained both national recognition and a truly unique opportunity to make a difference in the lives of Spokane's young people, investing in healthy youth and building a healthy community.