2023 – 2024 Youth Commissioners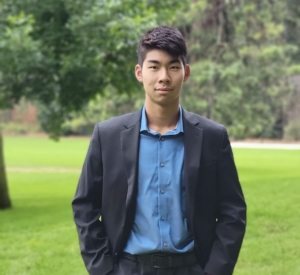 Simon Yan, Chair
11th Grade - Gonzaga High School
It's a privilege to collaborate with some of the most brilliant young minds in our community to address youth-related issues and make a positive impact on those in need. At Gonzaga Prep, I serve as the captain of the debate team, a member of the food drive committee, and as a cross-country runner. I am also involved in service & justice programs such as the Margins Immersion and the Ignatian Family Teach-In for Justice. I am excited to serve as Chair of the CYC where we strive to make our community a better place, especially for youth.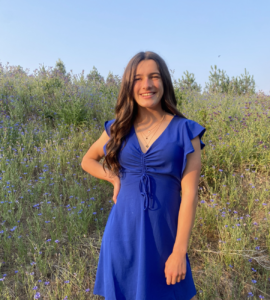 Tabitha Pierce, Vice Chair
10th Grade - Mead High School
I am thrilled to be part of the CYC this year. Gaining involvement in my community has always been a continuous goal for me and I'm excited to identify youth issues and find correlating solutions. At Mead I am a member of dance, gymnastics and track teams as well as National Honor Society, and serve as outreach coordinator for my class council. I can't wait for a year of hard work with other students dedicated to our community!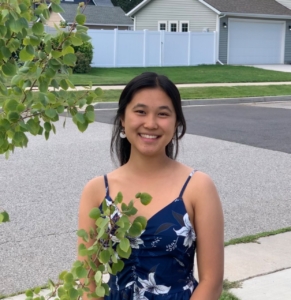 Livia Koh
11th Grade - Mead High School
As a young leader within our community, I believe that accurate and empathetic representation from our youth is key to building our future. Throughout the past few years, my involvement in various activities such as debate, creative writing and leadership on a school and citywide level have shaped my perspective as a person and a representative, and I hope to continue learning and growing on the Commission.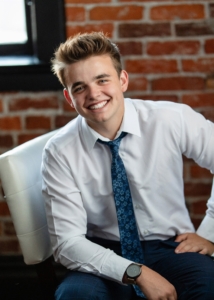 Bruce Emch
12th Grade - Lewis & Clark High School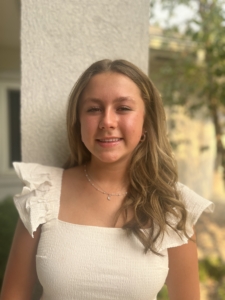 Claire Poulsen
11th Grade - Freeman High School
To see youth get the opportunity to be actively involved in their communities is exactly what our future needs. I am thrilled to be given this opportunity to help foster youth voices in and around my community. Being a part of the type of change the Commission is capable of is truly one of a kind. I am my school's FBLA chapter vice president, class of 2026 president, and Legislative Youth Advisory Council second year member. I am also on the soccer and track team and get involved in any way I can within the student body.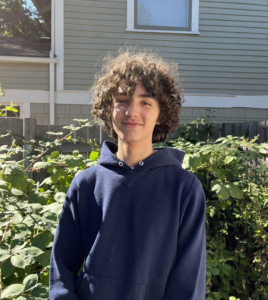 Trevor Picanco
12th Grade - Lewis & Clark High School
This is my second year on the Commission and I look forward to developing plans and solutions to address issues affecting Spokane's youth. At LCHS I have worked with different service organizations like Key Club and Environmental Club and have also been part of the yearbook staff for three years.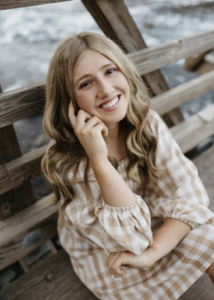 Samantha Pierce
12th Grade - Mead High School
I am so excited to serve as a Commissioner. Advocating for prevalent youth issues in my community is an honor and something I am incredibly passionate about. At Mead I serve as NHS Treasurer, Class Senator, Link Crew Leader and Mead Serves member. I also participate in cross country and tennis. I'm looking forward to the great year ahead and being part of this special organization!
Nakai Ornelas
11th Grade - Medical Lake High School
Rebecca Brown
12th Grade - Lewis & Clark High School
Makenna Marshall
11th Grade - Lewis & Clark High School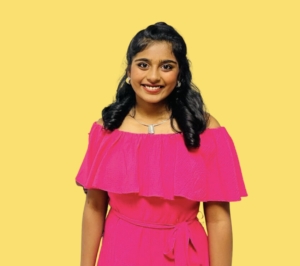 Sindhu Surapaneni
9th Grade - Riverside High School
I am a creative artist, change-maker, two time TEDx speaker, a cultural dancer, a henna artist, and Miss Teen IndiaSpokane/WA1RU from Spokane. I create art to inspire youth to embrace diversity, inclusion and their culture simultaneously. As a young activist I encourage empathy above all. I truly believe Mahathma Gandhi's quote "be the change you want to see in the world" and strive to do just that. I hope you will all join me to make this change happen.