THE STUDENT EXCHANGE TO CAGLI, ITALY HAS BEEN CANCELED THIS YEAR DUE TO THE COVID-19 VIRUS.
The Spokane-Cagli sister city student exchange program is a two week deep cultural immersion in the beautiful Italian medieval city of Cagli in the Apennine Mountains and the renaissance cities of Urbino and Gubbio. Students will be on the ancient Via Flaminia from Rome to the Adriatic Sea, where this unique opportunity will give you the tools to acquire practical language and transmedia skills while using proven cultural immersion techniques.
The ability to assimilate quickly and hone in on another culture's values are indispensable tools for anyone preparing for a career in a world where globalization and multiculturalism are becoming increasingly important. At the micro level, students will learn how to read another culture on their own terms. At the macro level, students will be ready to become facilitators in the intercultural dialogue that the modern world requires. You will:
Understand the role of communication and culture and build your intercultural competence working with diverse populations.
Develop an awareness and sensitivity to cultural norms and expectations as they are similar to and different from American cultural values, then use this learning in the development of a multimedia project on some aspect of the community.
Understand a culture from an insider's perspective and build your capacity for empathy.
Demonstrate the mechanics and artistry of communication media, then use these skills to tell a narrative about the community in web and book format.
THE CITY
Hidden from tourists among the Apennine Mountains in the Marche region of central Italy, Cagli offers a unique opportunity to explore authentic Italian life. Cagli has a rich history dating back well over 2,000 years. It became part of the Roman Empire in 295 BC and quickly grew in prominence as a vital stop on the ancient Via Flaminia, one of Rome's earliest and most important roads.
Though its history is apparent throughout the town, Cagli boasts a rich modern social scene, with summer concerts and festivals and one of the region's most beautiful theaters. This city of 9,000 residents is also home to numerous churches, chapels, grocery stores, cafés, restaurants, artisanal shops, soccer fields, a bocce ball club and a hospital. Other outdoor activities include hiking, biking and swimming.
APPLICATION CRITERIA
Applicant must be a high school junior or senior in the fall of 2020.
Applicant must

complete application

and

submit references

as required by March 20, 2020.
GPA of 3.0 minimum.
Must have a valid passport that has an expiration of at least 6 months after the dates of travel.
Must have completed at least one year of a foreign language.
Must be able to meet the following requirements:

Able to travel without restrictions
Able to walk at least one mile
Able to walk up and down stairs
Be current on all immunizations
Cagli buildings are historic and codes do not require ADA compliance
Estimated dates of travel July 1 – July 17, 2020.
Expenses estimated at $2,600 including airfare, ground transportation, meals and activity fees.  Partial scholarships are needs based and available for those who qualify through funding from Mayor Condon's Our Town Gala.  To be eligible for this scholarship you must attend a high school in the City of Spokane.
Scholarships may also be available to students outside the City of Spokane through funding from TC Energy.  You may apply for scholarship assistance by completing this application.
If you will be applying for partial scholarship assistance, the scholarship application must also be submitted by March 20, 2020 to the email address provided on the application.
CHAPERONE
Thank you for your interest in the position of chaperone for the Spokane-Cagli Sister City Association and Chase Youth Foundation student exchange program.  This position is vitally important to the success of the student exchange and the chaperone has the opportunity to work with a small group of the finest youth in Spokane County.
To learn more about the responsibilities and expectations of a chaperone, click here.  You may apply to serve as chaperone by completing this application.  Deadline to apply is January 3, 2020.
CONTACT US:
This program is sponsored by the Sister City Association of Spokane-Cagli.  If you have questions about the student exchange, please contact:
Dr. John Caputo, Director, Sister City Association of Spokane-Cagli at jcaputo1@mac.com.
Scholarships are administered through the Chase Youth Foundation.  If you have questions about a scholarship, please contact:
Susan Nelson, Executive Director, Chase Youth Foundation/Chase Youth Commission at chaseyouthspokane@gmail.com.
Application and Reference Forms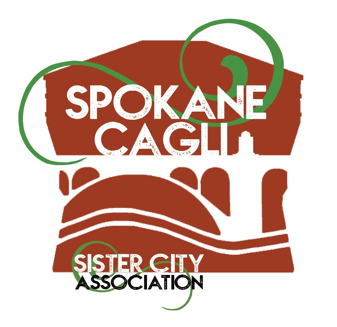 I have grown from my experiences and friendships gained by being a leader in my role on the Chase Youth Commission.
The CYC strengthened my connection to the Spokane community and provided a way through which I could support the interests of youth.
The CYC was hands-down the most pivotal experience of my high school career.